Bigfoot Video In Provo Canyon, Utah Adds To Sightings
Posted by Erik Seawright on Nov 5th, 2012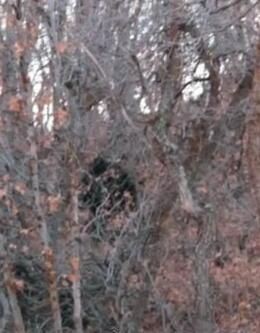 This time the elusive Bigfoot Sasquatch legend has been seen in the Provo, UT area. The specific area was around an area that two campers were hiking around identified as a location around Squaw Peak & Little Rock Canyon Overlook. You can see the area in question in the map which shows the wide swatch of mountainous area that is heavy with trees.
The person that released the video is named Beard Card who signed up for a YouTube account on October 30th, 2012. The video was uploaded and shared to the world and has since racked up over 3,000,000 views. There are about three to four different versions of the video which we'll include below. Some of the big foot videos are enhanced with a slower frame rate and color enhancements to allow you to see the Bigfoot silhouette standing up in the woods.
During the video you can hear the two campers mumbling some muffled exchanges back and forth like, "I can't see" while filming a dark figure in the woods that is crouched down. One person says, "What's he doing?" as his breath picked up and he breathed heavier. Beard says, "We're probably just to close to it, huh?" As the Sasquatch figure stands up and shows it's arms, head and full figure the camera quickly moves away and the two start running after one person says, "Let's go."
The whole situation has a Blair Witch Project feeling to it and seems fairly real. In the YouTube description Beard Card says that they ran to the car after it stood up and they left their tent & everything else in the camping area. Continue reading →