Happy Shark Week!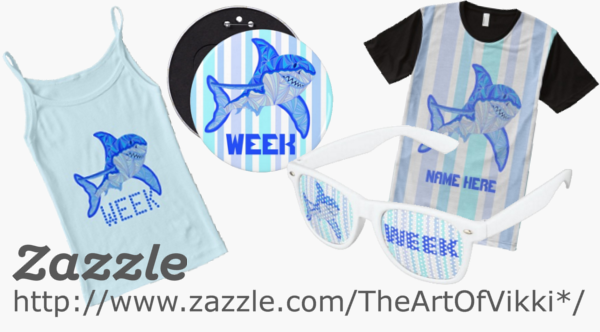 Now you know me, I'm such a geek, and every year I live for Shark Week. Well, not literally but you know what I mean. So as soon as I saw the first commercial announcing that Discovery Channel's Shark Week 2016 was starting Sunday night June 26th at 8 pm I was understandably excited. My first thought was boy, is it my imagination or does this festival of shark geekiness start earlier and earlier every year? Then a second and more serious revelation entered my shark fevered brain… This is awfully close to 4th Of July and we all know what THAT means:
AMC's annual Dead, White and Blue marathon! Days upon days of back to back episodes of The Walking Dead from season one straight on up to the last episode of the last season. Well, since we are about to start season seven of TWD, that's a whole lot of episodes and OH MY GOSH NO! IS THIS GOING TO CONFLICT WITH SHARK WEEK!?!
So I did what any self respecting nerd would do, I immediately googled the air dates for the Dead, White and Blue marathon 2016 while holding my breath just a little. The page was still refreshing and already I was feeling the inner turmoil of having to choose between two utterly fantastic television experiences that highlight my summer each year. I mean, it was bad enough back when I first had to decide between The Twilight Zone July 4th marathon on the SyFy channel and The Walking Dead zombiefest. In the earlier years I was still able to catch most of the Twilight Zone episodes because there were not that many TWD seasons. But lately The Twilight Zone always loses out except for sneak peaks during commercials.
I know, I know, I could just purchase or record all of TWD seasons and watch them whenever I want, but it's not the same thing. I like the geeky experience of tuning in live, as it happens.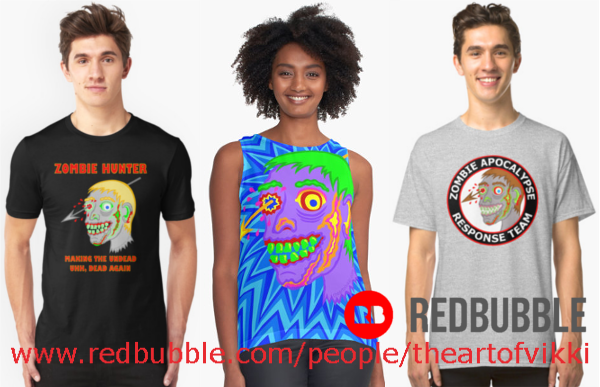 Continue reading →