Happy Shark Week!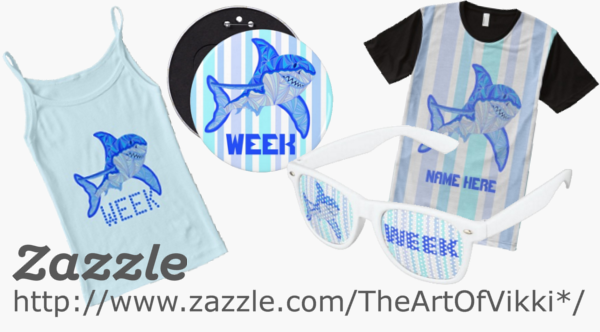 Now you know me, I'm such a geek, and every year I live for Shark Week. Well, not literally but you know what I mean. So as soon as I saw the first commercial announcing that Discovery Channel's Shark Week 2016 was starting Sunday night June 26th at 8 pm I was understandably excited. My first thought was boy, is it my imagination or does this festival of shark geekiness start earlier and earlier every year? Then a second and more serious revelation entered my shark fevered brain… This is awfully close to 4th Of July and we all know what THAT means:
AMC's annual Dead, White and Blue marathon! Days upon days of back to back episodes of The Walking Dead from season one straight on up to the last episode of the last season. Well, since we are about to start season seven of TWD, that's a whole lot of episodes and OH MY GOSH NO! IS THIS GOING TO CONFLICT WITH SHARK WEEK!?!
So I did what any self respecting nerd would do, I immediately googled the air dates for the Dead, White and Blue marathon 2016 while holding my breath just a little. The page was still refreshing and already I was feeling the inner turmoil of having to choose between two utterly fantastic television experiences that highlight my summer each year. I mean, it was bad enough back when I first had to decide between The Twilight Zone July 4th marathon on the SyFy channel and The Walking Dead zombiefest. In the earlier years I was still able to catch most of the Twilight Zone episodes because there were not that many TWD seasons. But lately The Twilight Zone always loses out except for sneak peaks during commercials.
I know, I know, I could just purchase or record all of TWD seasons and watch them whenever I want, but it's not the same thing. I like the geeky experience of tuning in live, as it happens.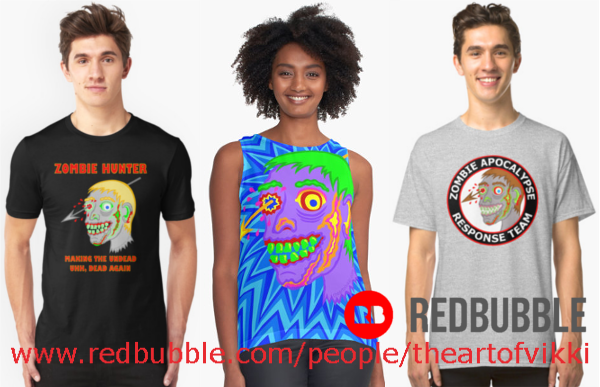 When the google results loaded it was worse than I thought. AMC has CANCELLED the Dead, White and Blue Marathon this year. What? WHAT! I caught my breath and went right to the AMC website and checked the listings. It was true. Instead of the traditional July 4th walkerfest over days upon days and nights rolling into nights reliving all of the memories and moments of Rick Grimes and his merry band of survivors, we get a "mini-marathon" of Season One on Sunday, July 3, 2016. Starting 7:00 am with Season One, Episode One "Days Gone By" we get to see all six episodes of Season One twice, starting the season over again at 1:30 pm and finishing at 8:00 pm.
Different news sites and bloggers had their opinions and musings as to why AMC has done this: maybe there are just too many The Walking Dead seasons now. Perhaps it's because of all the new and apparently successful shows they have now, including those that are airing for the first time this summer. My personal opinion? AMC decided not to air a full marathon this year because we would all watch the season 6 finale once more, throw our middle fingers up at the tv screen and get all riled up again that we were left hanging "WHO DID NEGAN KILL???????". But that's just me.
And I'm not gonna lie, I felt pretty devastated, mourning the loss of my beloved 4th of July TWD marathon, in that I like tuning in live but now I can't because it's been torn away from me sort of way. But I'm better now, thank you for asking.
So the good news is I don't need to choose between Shark Week 2016 and the Dead, White and Blue marathon after all. I can focus all my energy on Air Jaws, Alien Sharks and the search for Colossus all week long, as it should be. I really enjoyed Tiger Beach and The Return Of Monster Mako last night, though sadly I fell asleep during Isle Of Jaws that started at 10:00 pm. Sharks are such fascinating creatures and every shark geek knows this really is the coolest week of the year.


Plus, it looks like I will be able to devote all of Monday, July 4th to my beloved Twilight Zone and I might even get to watch the fireworks this year!
Wishing everyone a happy and prosperous Shark Week 2016.
#sharkweek