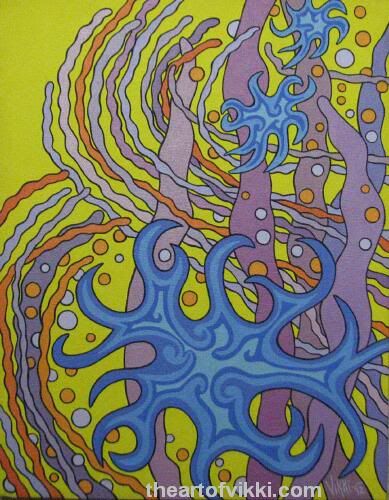 Astrum Vita [blue]
It is done. Pondering a title.
You know, I don't think I do anything "right" when it comes to the Art World. I often thin my acrylic paint down to almost the consistency of water colors, and I use my water colors more like India Ink. And colored pencils really are just crayons for adults, except when I shave them and grind them into the paper with a Q-Tip i.e. cotton swab.
Don't get me wrong; humans have rules for a reason. I look both ways before I cross the street. But when it comes to creation, who needs rules?