The 2015 Twitter Art Exhibit, held this year in Moss, Norway and curated by founder and fellow artist David Sandum, opened on March 12th and closes March 26th. This year's international exhibition of original postcard art is benefiting Home-Start Moss, a nonprofit organization helping families in need.
My contribution to the 2015 postcard gallery is this colorful red, purple, orange and yellow polka dot zebra titled "One Of A Kind". This piece is a 4 3/4″ x 6 1/4″ original acrylic painting on heavy card stock.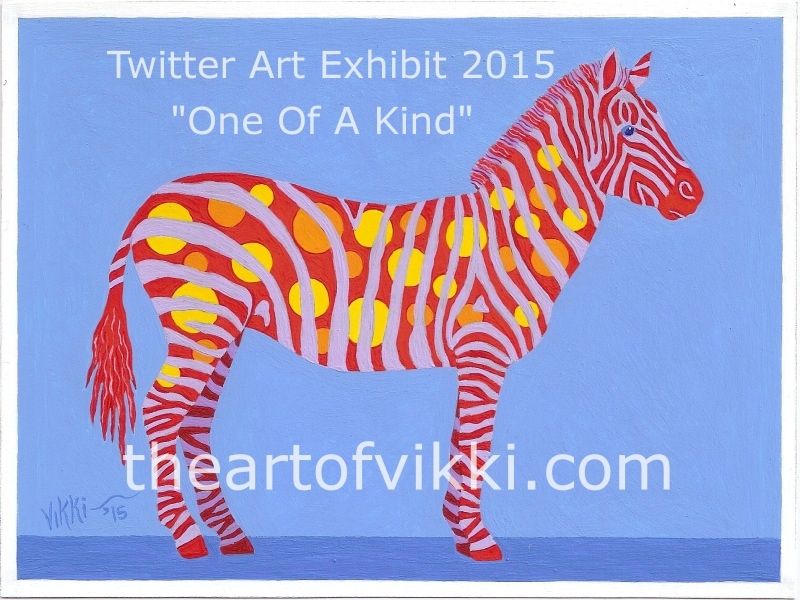 This is my third Twitter Art Exhibit and it's wonderful knowing my art can travel the world and help others!