Last night millions of Walking Dead Fans said a tearful and premature goodbye to Carl Grimes after eight years. RIP Carl. All I can say is God Forgive Gimple.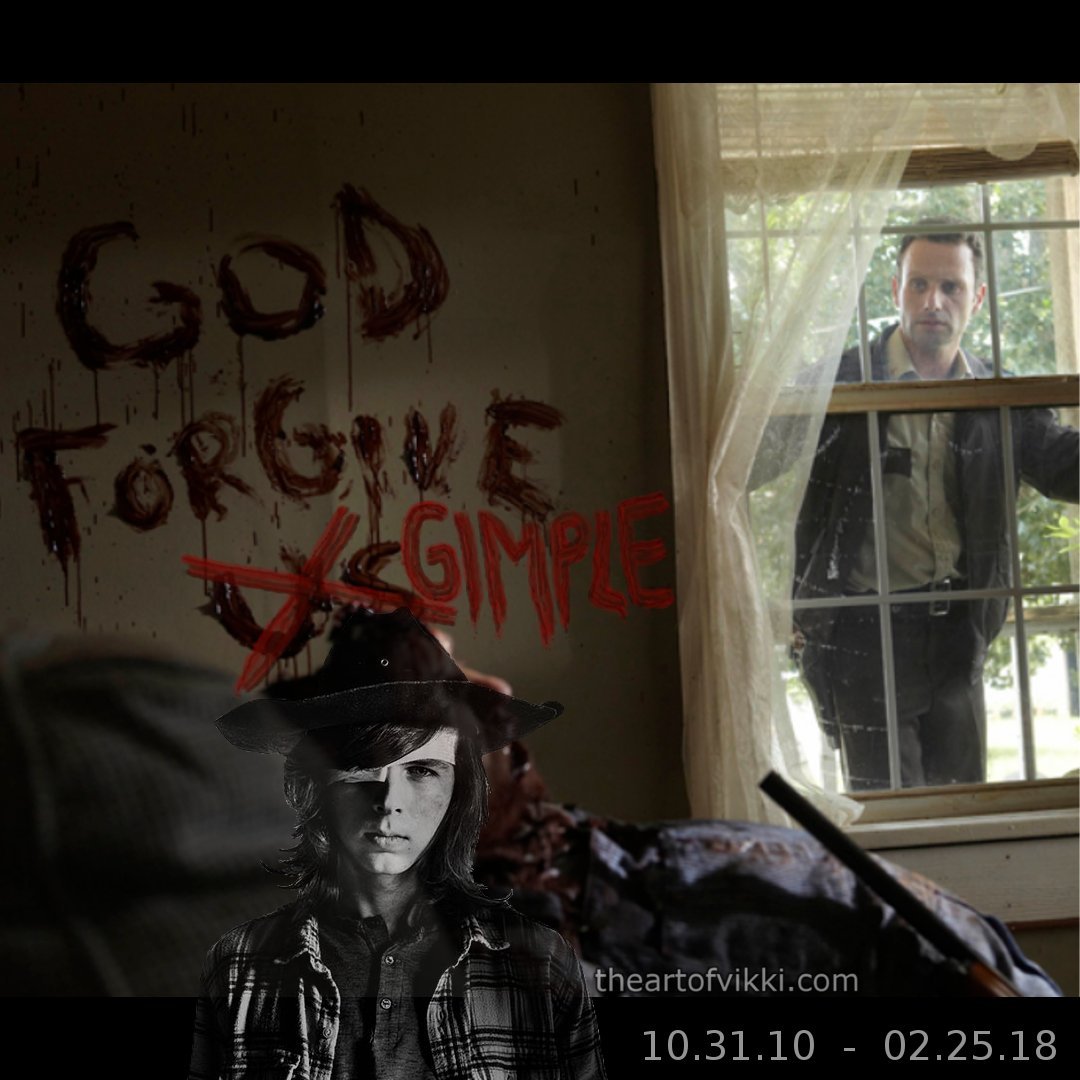 You, Scott Gimple, just changed The Walking Dead forever. Last night it lost it's central theme of Hope, of Rick fighting to keep Carl safe, of every ounce of humanity that made the series so appealing to geeks like me in the very beginning. Since 10:00 pm October 31, 2010 I have been a passionate fan of this show – I have never missed a live airing of a new episode – but this morning I am sad and I am broken. Waiting for last night was like waiting for a dentist's appointment; I just wanted to get it over with. Part of me prayed for a Magic Dumpster to save Carl (think Glenn in Season 6) but part of me knew what was coming… and on Sunday, February 25th 2018, it fell with a bang.
If you are one of those people mentally telling me right now to hush hush because Chandler Riggs quit TWD to go to college or do other things and thus Carl had to go, you may have been living in a cave for the last three months. According to interviews with Riggs, Scott Gimple told Carl errr Chandler that he was wanted for three more years and after buying a house in Georgia, Riggs was unceremoniously fired from the long running zombie show on AMC and advised of his character's death.
Was it because Riggs was about to turn 18 and could negotiate for more money? Some rumors speculate that Chandler's father was a problem on set. Gimple's repeated explanations that Carl's death was necessary to Continue reading →