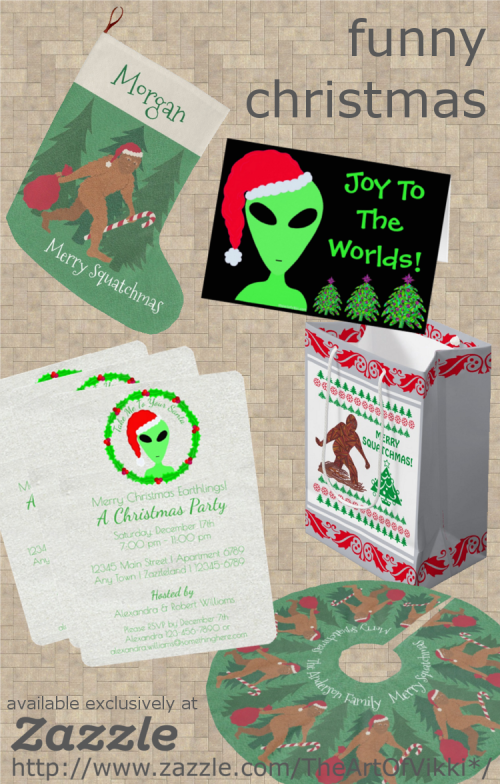 These funny Christmas designs are sure to bring a smile to your holidays.

From the top, this sampling includes my Bigfoot Santa on a personalized Christmas stocking, my original bright green alien in a Santa hat holiday greeting card "Joy To The Worlds [All Of Them!]", a geek humor Merry Squatchmas gift bag, a new version of my funny alien in a Santa hat on Christmas party invitations and a Christmas tree skirt with Bigfoot Santas going round and round with pine trees in the background.

Be it tee shirts, gift wrap or home decor, a family gathering or a corporate Christmas party, I probibly have a funny personalized Christmas product that is exactly what you are searching for, or close to it. Paper plates, cups and napkins, tissue paper, gift bags, Christmas stockings, holiday postage stamps, Christmas cards, gift tags and wrapping paper, seek and you shall find! Now, I do have a more traditional Holiday section in my Zazzle store but to see my aliens and Bigfoot in floppy red Santa hats, veer off to the Geek section and browse around.