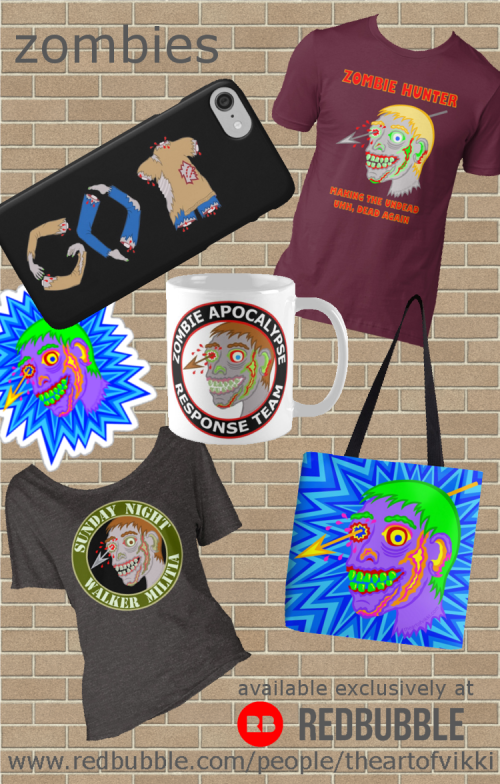 The coming zombie apocalypse is no joke, but my zombie designs are funny.

Starting from the upper right we have a blond zombie head with an arrow through his eye on a shirt that reads "Zombie Hunter - making the undead uhh, dead again", a phone case printed with a "Go Back" message spelled out in dismembered zombie parts, a round patch "ZOMBIE APOCALYPSE RESPONSE TEAM" zombie design mug, my purple, green and blue pop art zombie on a tote bag, a shirt with another round emblem zombie design that reads "SUNDAY NIGHT WALKER MILITIA" and pop art Zombie on stickers.

As a mega fan of The Walking Dead, I kinda need to get one of those Sunday Night Walker Militia shirts for myself! Cute enough for kids and funny enough for adults, these zombie designs remind us all that it is totally fine to laugh about the undead. For now.